Volume Report

---
The volume report shows daily flow of orders in and out of the print management system. For a specific month, it shows orders received, final shipped, priced for billing, and invoiced.
From the Main Menu select Printing then Reports then Volume Report. Your screen will look similar to this: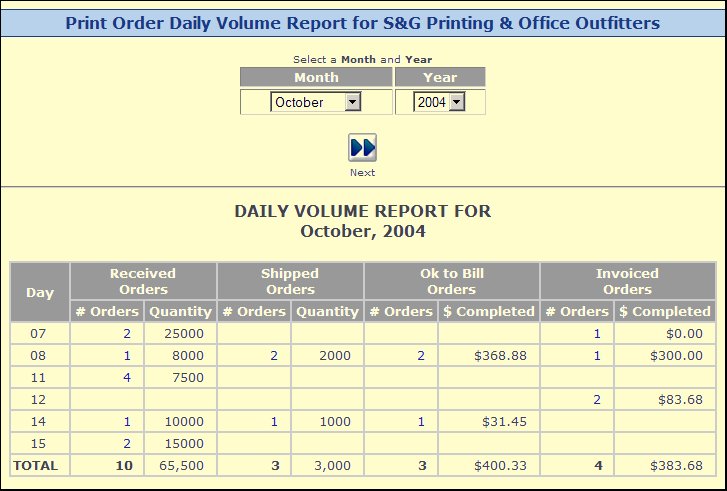 To Change the month shown in the report, change the date at the top, then click on the

Next button.
Drill down to data from any of the order counts of Received, Shipped, OK to Bill, or Invoiced.
---
Received Drill-down
---
Final Shipped Drill-down

---
Ok to Bill Drill-down

---
Invoiced Drill-down